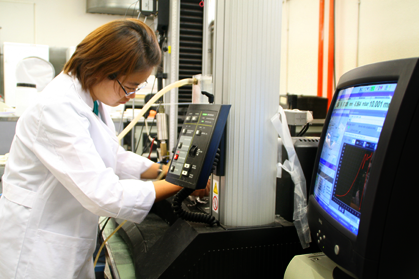 The CEI Montegancedo is a key tool to catalyse the implementation of a multidisciplinary approach of the UPM activities in the three vertexes of the so called "knowledge triangle": powerful conceptual image where innovation, higher education and research meet together to offer an integrated vision of modern knowledge policies.
UPM Digital Archive  hosts online academic and scientific production (thesis, articles, etc…) within the university.
EVIDENCES OF RESEARCH QUALITY
2014 (published in June 2015)

UPM ranks third in the ranking of patent applicants in Spain: The institution is again the Spanish university with more patents according to a report published by the Spanish Office of Patents in 2014. Today, the patent portfolio has around 700 national and international patents.

UPM is the most valuable Spanish technical university (El Mundo): The El Mundo ranking, which has 25 criteria and the opinion of over 2,000 professors, considers UPM as the best choice to enroll in seven of the most demanding degrees.

The Technical University of Madrid ranks 150-200 in the prestigious ranking QS 2015: UPM is amongst the best universities within the area of Computer Science. The Ranking QS methodology assesses institutions according to their academic reputation (15,000 satisfaction surveys of students), the grade given by the employees (5,000 surveys for HR managers and directors) and research impact (scientific publications in SciVerse Scopus index).

2012 
The last follow-up IER-Rank report based on projects financed by the European Commission assesses the amount of UPM leaded projects and their diversity.
The Technical University of Madrid is located at the head of Spanish Universities in the field of research based on data published by the European Commission, ResearchRanking.org which provides innovative estimates on the funding and networking performance of European research institutions.
ResearchRanking.org calculates a performance score for selected European research institutions as well as provides an annual ranking list of these institutions.
According to this ranking, the UPM holds the 38th position among European Universities. UK Universities, Cambridge and Oxford lead the classification.
At the global ranking, which also include another research institutes and universities, the UPM ranks 54th. It's the third Spanish entity behind the Consejo Superior de Investigaciones Científicas placed at 38th and Fundación Tecnalia at number 20. The UPM outstands specifically through the amount of UPM leaded projects and their diversity.
ResearchRanking.org score is based on the following indicators: Funding and project participation performance, Networking activity, alliances and diversity of research areas.