UPM Professor José Antonio Martín Pereda, awarded an honorary doctorate at the UC3M
Pioneer of research on photonics in Spain, UPM Professor José Antonio Martín Pereda has been named honorary doctor UC3M, in recognition of their outstanding academic and scientific achievements.
Professor José Antonio Martín Pereda has received the doctorate Honoris Causa from the Universidad Carlos III de Madrid,  UC3M.  The investiture ceremony, led by Rector Juan Romo, took place on January 26, in the Aula Magna of the Getafe campus on University Day.  The new doctor is professor at the Universidad Politécnica de Madrid (UPM). The rector Guillermo Cisneros attended the event.
At the same ceremony, Pio Caroni, professor Emeritus at the University of Bern (Switzerland), of which he was president, received also this high distinction. He has been described as one of the most outstanding and influential world figures in legal history, said the institution.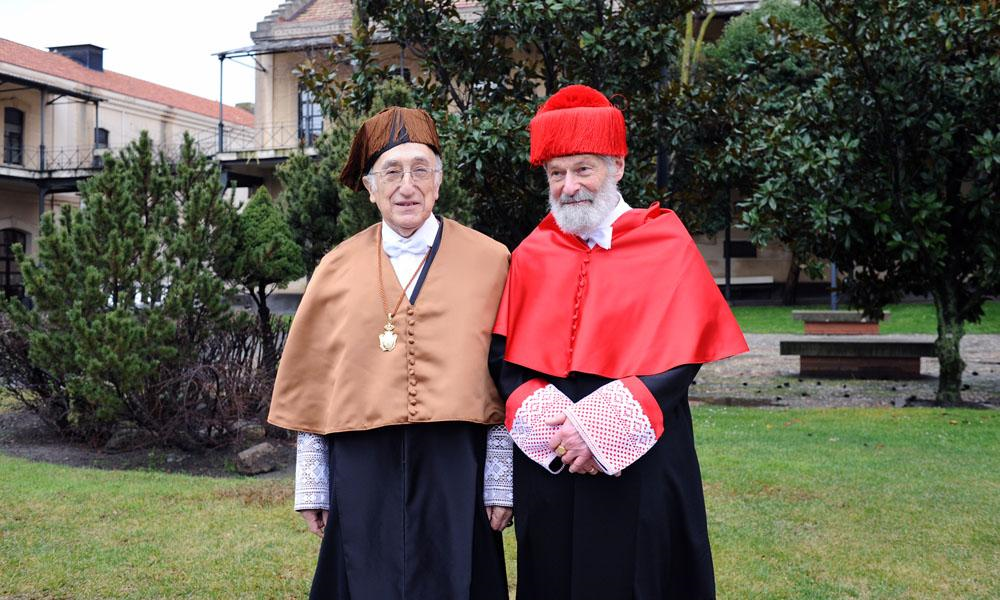 "Professor Martin Pereda is a pioneer to whom those of us who dedicate ourselves to photonics in this country, especially in engineering schools, owe much, [...], creating a school with multiple disciples who have gone a long way in this field, thanks to his first steps", affirmed Professor Carmen Vazquez, from the Department of Electronic Technology, in her laudatio.
Furthermore, Martin Pereda is the first Spanish international representative in the field of optical communications, and a pioneer in the applications of liquid crystals in photonic devices, and the first to bring these subjects into the formal education at Spanish universities, explained Carmen Vazquez.
He has also played a prominent promoting role in Spanish participation in European Union programs in the area of technologies of production and communications. Moreover, Vazquez cited his role as director of the National Agency of Evaluation and Future Planning and promoter of the first unit of studies on technological future planning, in addition to his ability to combine art and science in his teachings and research.