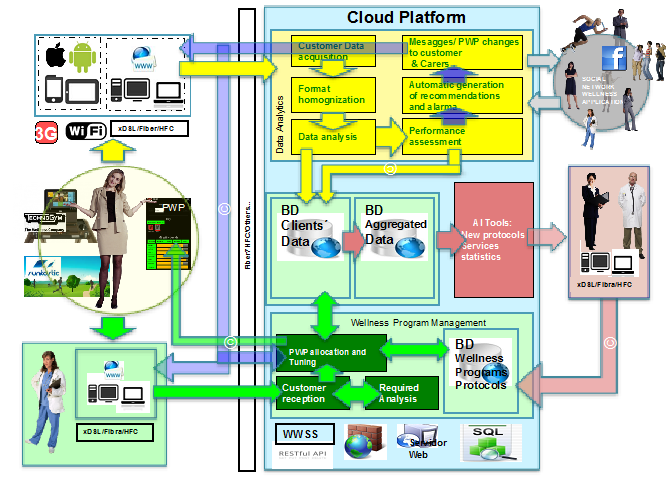 Health-mate is an integrated management platform consisting in a cloud-platform (four basic engines) and several end-user personal devices.
The cloud-platform include: a wellness assessment (providing an objective measurement of people's overall wellness status); a barrier assessment (detecting obstacles preventing people from fully developing healthy lifestyles); a wellness program manager (providing actions and personalized wellness tracks to reach objectives); a profiling engine (for discovering new key knowledge about users); a data transformation engine (to get data from any device).
End-user personal devices consist of smartphone-based Body Area Networks (BAN), involving all their built-in sensors and features, together with any possible external sensor attached to them.
"HEALTH-mate is a comprehensive platform designed to manage personal health promotion, prevention and care plans"