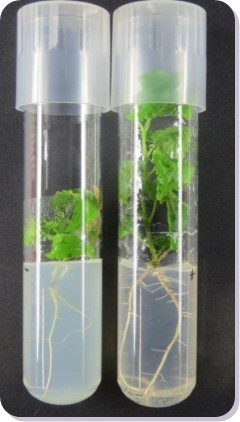 Marine biopolymers represent an alternative to usual inorganic nitrogen compound fertilizer, being biodegradable and not be released to water or the atmosphere being respectful of the natural environment.
Additionally are up to 10 % cheaper than the commonly used fertilizers. These biopolymers produced increased to 10 % of the total nitrogen content of the plant and an increase of plant root growth to 15 %. Also represent an potential additional source of C and N to the soil microflora and soil restoring tool.
N-SEA represents an alternative to commonly used inorganic fertilizers, non-polluting, inexpensive, high-performance, applicable to both agricultural and forest crops. N-SEA potentially contributes to the maintenance of biodiversity of soil microflora preventing degradation of agricultural land and contributing also to soil health restoration sustainably.
"Biofertilizers, biodegradable, cheap and environmentally friendly"