DIH - AIR4S
Digital Innovation Hub in Artificial Intelligence & Robotics for Sustainable Development Goals DIH - AIR4S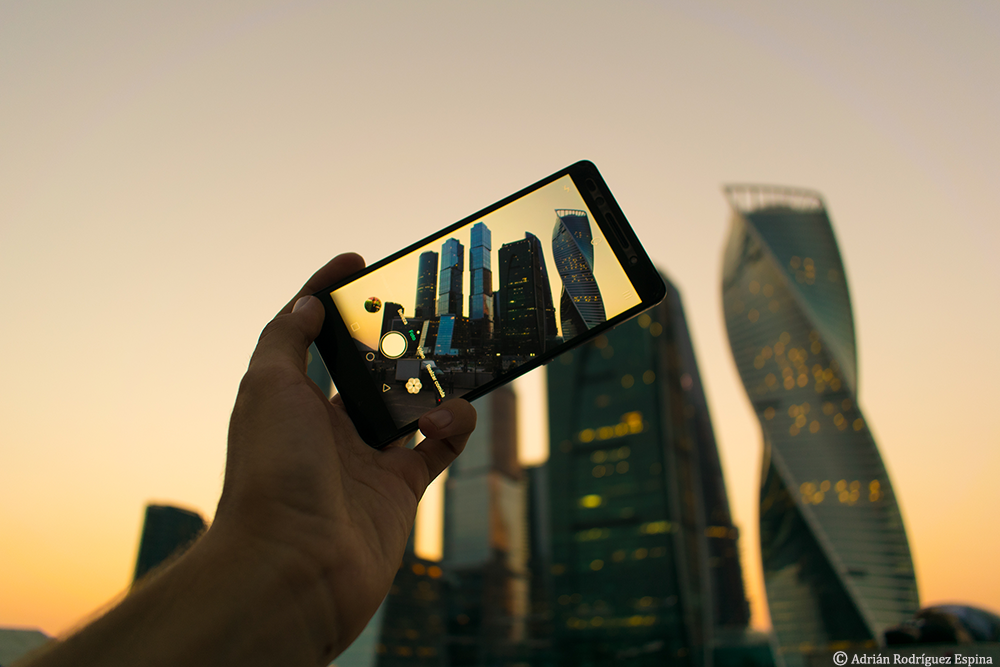 Artificial Intelligence & Robotics for Sustainable Development Goals (AIR4S) is the one-stop-shop hub in Madrid Region that provides innovative solutions and services to Industry and Public Administrations on Artificial Intelligence and Robotics based technologies. AIR4S bets for the accomplishment of Sustainable Development Goals (SDG) as a way to leverage growth on organizations in a sustainable way and to effectively return to the society their investment.
AIR4S is promoted and coordinated by UPM, and it counts with the participation of outstanding partners strongly committed to complete an amazing open innovation ecosystem to drive companies to transform, grow and become more competitive in the digital world.
AIR4S will help entities, specially SMEs but also midcaps, big companies and public administrations, to improve their products, services and processes, by introducing the great advantages of Artificial Intelligence and Robotics into their business. UPM firmly believes that the future of innovation in these technologies is to address the co-creation of the digital future together with other disciplines in research, open innovation and education, aligning business and growth with the Sustainable Development Goals.
AIR4S vision is to become a reference DIH in Europe contributing to the digitization of industry by transforming companies and public administration through Artificial Intelligence and Robotics, aligned with the Sustainable Development Goals and being respectful with the social, legal and ethical aspects of these technologies.
To achieve this vision AIR4S internally operates in a network of 5 Research Institutes, 13 Research Centers, 3 Innovation Centers and 200 research groups where professors, researchers, engineers, students, business developers and entrepreneurs, physically come together to jointly co-create the digital future in all areas of Engineering and Architecture.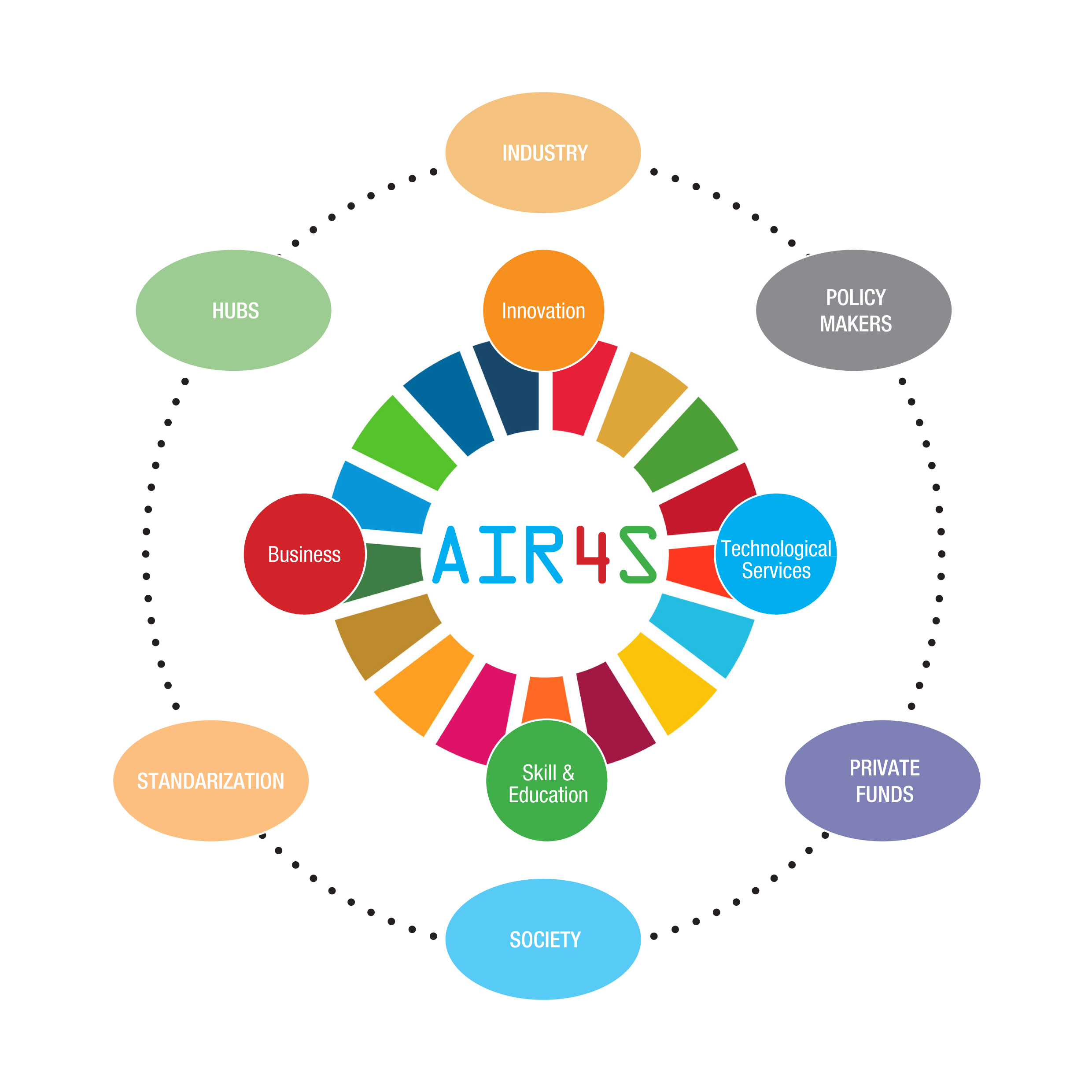 AIR4S ecosystem
Thanks to this UPM broad environment, AIR4S can provide all-disciplines-companies a multidisciplinary and personalised approach and consequently address multisector domains in a confident way, bringing together world-class technological expertise and infrastructure on AI & Robotics but also deep knowledge on how to apply these technologies on different market domains. The expertise and collaborations of the different sectoral Centers/Schools definitively contributes to support organizations in their related field, tackling their digitization process really from the market need (eg: Agronomics School, Forestry School, Biomedical Technology Center, Mines and Energy School, etc.).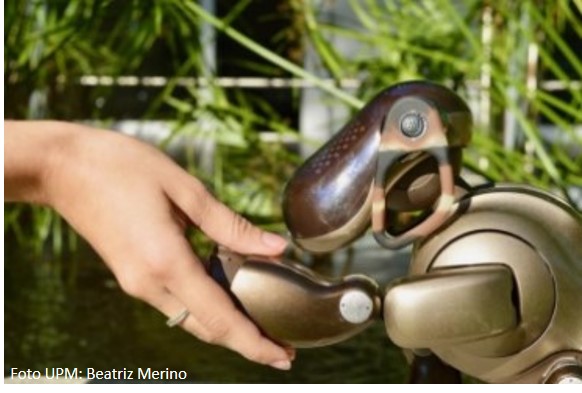 UPM is a leader in AI & Robotics technologies, with a number of H2020, National and Regional Research and Innovation projects, but also with long-term direct alliances with companies which fully acknowledges UPM track record expertise in these technologies. UPM is Founding Member of the Big Data Value Association (BDVA) and Member of the euRobotics Association, and is actively contributing to the European Artificial Intelligence Alliance and the EuroHPC Joint Undertaking.
The DIH is complemented by leading stakeholders that will successfully complement AIR4S services and impact thanks to its huge expertise proving services to entities, supporting different funding models and disseminating innovation in the Region.
AIR4S is supported by many funding sources, but specifically by the Madrid Region innovation hubs call with 450K€ for the 3-year period 2019-2020

The partners involved in AIR4S are: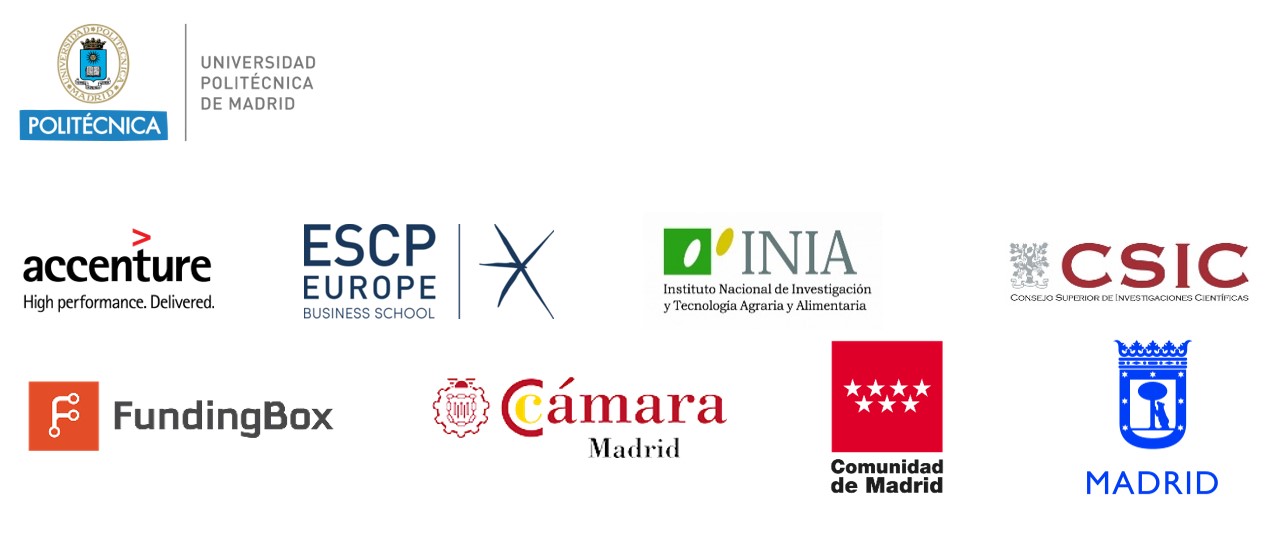 SERVICES OFFER
AIR4S offers business services applied R&D, technology services, technology consulting, training highly specialized development of innovative products and services, promotion and dissemination of technological innovation, high-quality infrastructure and entrepreneurial and market support.
Technological Services
Applications oriented to specific market needs
New knowledge acquisition
Improvement of existing products, processes and services
Proof of concept, design and development of new solutions
Trials, certifications, standardization
Test and validation
Access to technological infrastructure: Living Labs, HPC infrastructure, Experimental Facilities in sectoral domains
Skills & Education
State of the art Technical competences.
Innovation and entrepreneurial skills.
Market focused Masters and Doctorates.
Professional courses.
Blended Education and MOOCs.
Journeys, workshops, contests
Innovation
Transfer of knowledge management
IPR and Commercialization
From ideas to prototypes, from prototypes to market
Community building: Promotion and dissemination
Connection to other hubs
Brokerage/networking events
Business
Strategy and Innovation Management
Access to public and private funds
Competitive Intelligence and Market Intelligence
Pre-incubator facilities
Technology Watch

MARKET DOMAINS AND BEST PRACTICES
In order to show activity carry out during 2017-2018, some examples of  best practices executed within the AIR4S are:
Health
Agronomics and Food industry
Climate
Mobility and Smart Cities
Industry and Energy
Society
Some of our customers:
INNOVATION ECOSYSTEM

Complementary to our DIH partners UPM owns an outstanding ecosystem that will positively contribute to the success and performance of AIR4S. We believe that nowadays a strong and diverse innovation ecosystem is crucial to develop our mission with impact and success.
LINK WITH OTHERS HUBS

AIR4S can connect organizations to other relevant hubs. UPM is core partner of 4 EIT Innovation Communities: EIT Digital, EIT Health, EIT Raw Materials and EIT Climate. Therefore, AIR4S takes advantage of the specialised services offered by these Innovation Hubs in order to create powerful synergies. In this sense, they have developed excellent communication channels or leading professional business development agents that will support too to the entities supported by AIR4S.
UPM participates in Smart Anything Everywhere (SAE) Initiative through CPSE Labs, one of the first Competence Centers funded by the European Commission.
Within our ecosystem other relevant stakeholders can be found:
Links to sectoral associations (eg: AMETIC, FIAB, EERA)
Links to community of sectoral users (eg: Hospitals, security Agencies, Farmers Cooperatives)
Links to National and European Technological Platforms and R&D Association (eg: BDVA, NESSI, euRobotics, AIOTI)
Links to Regional Clusters (eg: Aerospace Cluster, Security Cluster)
Links to big companies working with UPM (eg: Airbus, Red Eléctrica, Telefónica, Indra)
Links to Regional/National Funding Agencies (eg: ISCIII, Comunidad de Madrid, CDTI)
Links to Standardization Bodies (eg: W3C, ETSI, MPEG, etc.)
Links to USA and Asia (China, Japan, Malaysia and India) AI initiatives through UPM representatives.

Entities using AIR4S services take full benefit from all of them.
UPM is member of:

LINK TO NATIONAL OR REGIONAL INITIATIVES FOR DIGITISING INDUSTRY
At Regional level, AIR4S is fully involved in the MadrIDtech Strategy, which includes support to companies in the digitization process. It includes aids and incentives to companies for hiring innovation services, funding resources, and link to innovation spaces. Besides that, MadrIDtech wants to create a vertebrate and sustainable business innovation ecosystem that allows the region to be placed at the top of European and international innovation. AIR4S is part of this ecosystem and receives regular funding to work with companies in the search for digital solutions to their problems.
Specifically, UPM is funded by Madrid Government with 450K€ for three years to provide innovation services (training, business support, technological services…) to companies.
UPM is also partner of the RoboCity Digital Innovation Hub set up in Madrid Region, providing  Robotic-based solutions to companies.
AIR4S is fully aligned with Madrid Region RIS3 strategy, both regarding the areas of relevance and the actions proposed. The areas proposed are Nanotechnologies, Advanced Materials, Industrial and Space Technologies; Health, Biotechnologies, Water and Agrofood; Energy, Climate and Transport; and Information and Communication Technologies. Obviously, AI&Robotics technologies fit perfectly into ICT area, but additionally, as the technologies proposed in the DIH are fully cross-sectoral and it incorporates also the expertise from Engineering Schools dealing with application domains, AIR4S is clearly relevant for all areas of the Madrid Region RIS3 Strategy.
Regarding the actions proposed by the RIS3 Strategy, most of these services are directly offered by AIR4S DIH, such as: favour the access to technology to SMEs, technology transfer support, support to execution of R&D&I projects, coordination of Research and infrastructure services.
UPM and AIR4S is also linked to the Spanish National initiative Industria Conectada 4.0. The strategy aims to develop the right conditions to promote the competitiveness of Spanish companies. MadrIDtech and Industria Conectada 4.0 are aligned and allows companies to collaborate with AIR4S partners in the delopment of projects to support digitization of Industry, specially SMEs.
Furthermore, UPM is member of the Steering Board of PLANETIC, the Spanish ICT Technology Platform, and es.INTERNET, the Spanish Technology Platform to support companies to develop Future Internet services and products. Also, UPM is member of other National Technology Platforms in sectoral domains which can take advantage of Artificial Intelligence and Robotics technologies to improve their competitiveness.
At European level, UPM and the rest of partners of AIR4S are very committed to Digitizing European Industry policy and connected with many of the initiatives in Europe to make it happen. For instance, UPM is Founding Member of BDVA, where leads the Task Force on Skills, and co-leads the subgroup on HPC-Big Data-Artificial Intelligence convergence. UPM is also Member of euRobotics, very active on bio-inspired robotics and telerobotics.
FundingBox is also connected to several EU initiatives related to Digital Innovation Hubs, highlighting the DIHNET network, which aims to build a pan EU network of networks that ensure collaboration and quality among hubs, competence centres, and Regional and National programmes and infrastructures. The final objective of this EU DIH network is to ensure the best possible support to SMEs and midcaps.
Accenture, a company with 12000 employee and turnover of 999M€ in Spain, also provides link to the Liquid Studio and Innovation Hub networks, devoted to offer entrepreneurs innovation spaces to mature concept ideas and reach the market. Both innovation spaces bring together 56 organizations and count for AI 159 events, 82 innovation sessions, more than 70 PoC projects and a 38M€-business generated.
In order to back all these capacities and links to digitizing industry initiatives, UPM has a proven track record on AI&Robotics technologies as it is showed by their numbers: 30 FP7 projects and 20 H2020 AI&Robotics related projects. Within them, it is worth mentioning ACTIVAGE, VICINITY, BigMedilitycs, Transforming Transport, CPSE Labs, BDVe, AI4EU or UNEXMIN. Moreover, thanks to the participation in those projects UPM participates in the IoT European Platforms Initiative (IoT EPI) and Smart Anything Everywhere Initiative (SAE).
This expertise is complemented by the huge background of the AIR4S consortium. We could highlight the experience of FundingBox on DIH initiatives in the area of Robotics and Insutry 4.0, such as RIMA, DIH2, Robot Union, L4MS, I4MS Go!, IMPACT GROWTH.
CONTACT
DIH - AIR4S
Universidad Politécnica de Madrid
Avda. Ramiro de Maeztu, 7
28040 Madrid, España
Telephone: +34 910 670 422
Email: dih-air4s @ upm.es
AIR4S is included into Joint Research Centre DIH Catalogue