Campaign for encouragement the reading in the UPM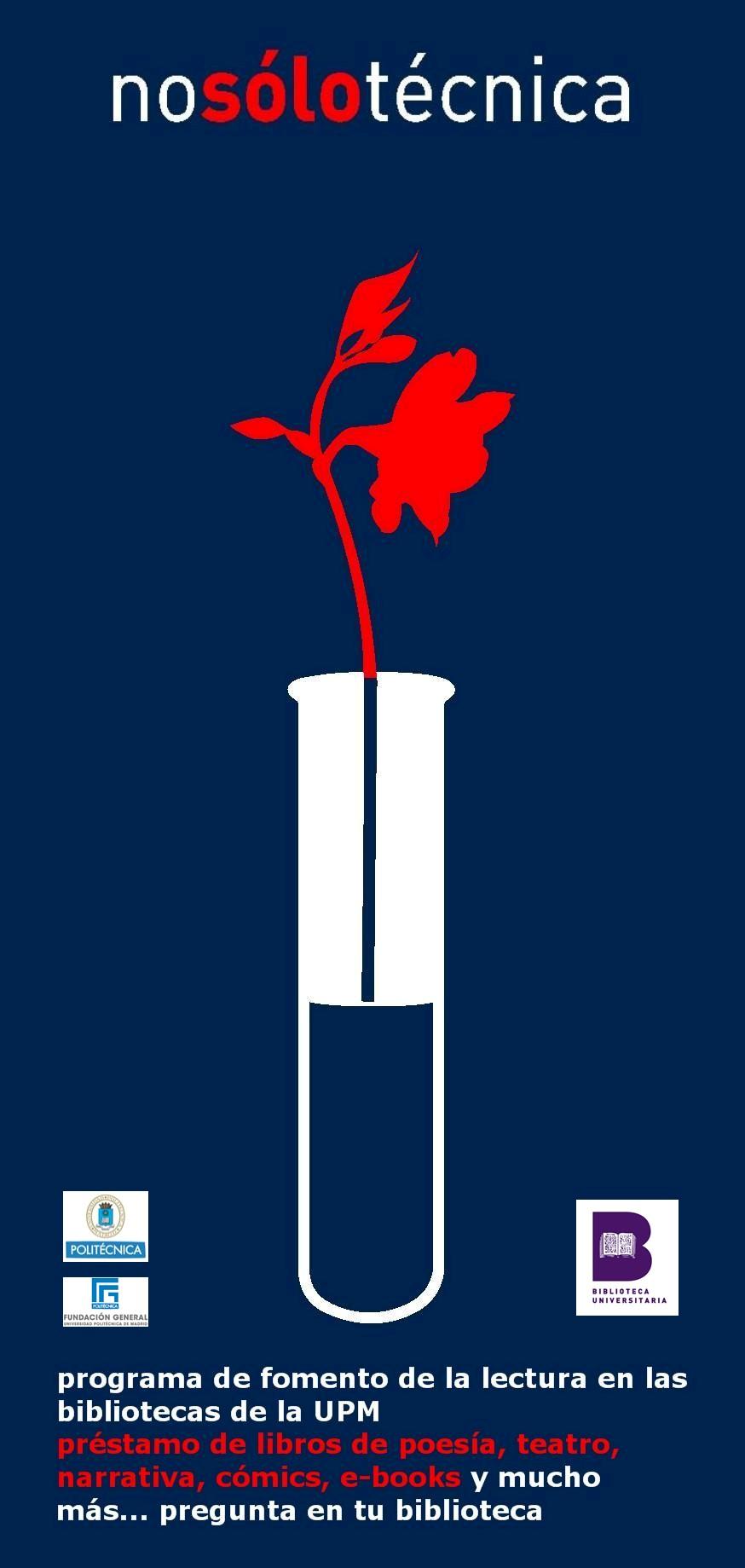 NOSÓLOTÉCNICA is an initiative of the University Library of the UPM and of the General Foundation UPM for the encouragement of the reading.
The campaign has begun with two actions: on the one hand it has initiated a Blog on reading and Literature, not only for the UPM, but for the society in general as well. And by another, a wide collection of titles of classical literature in electronic format (e-books) has been provided to each library. These titles of classical literature in electronic format (e-books) are available in the readers of electronic books on loan in the proper libraries.
"E-Reader" in the University Library of the UPM
The University Library UPM puts to disposal of the university community a series of readers of electronic books, that may be carried in loan or be consulted in libraries rooms.
From the past 13 of January the University Library set up as a pilot project a service of query, browse and loan of readers of electronic books. This project is framed in the Increase of the Reading Plan at the Library UPM "Not only Technical" that carries out the BU together with the General Foundation of the UPM.
Thus, almost one thousand titles available in the readers are classic of the universal literature. The devices readers allow to read with memory card or usb stick user's material as well.
List of the titles available in theE-books is available at
What are the electronic books readers?
A electronic book reader or e-reader is a device of electronic ink that allows to read any document in digital format in a easy and simple form, similar to the reading in paper but with remarkable advantages (space, capacity, weight, etc.).
Characterized by the electronic ink that tries to solve the current problems of the screens TFT and LCD through the feedback and by the transportability because of its little weight and volume.
There are in the market several models of readers of electronic books. As a first approximation and as a test, the University Library UPM will offer the model Papyre 6.0
The conditions of loan will be by a maximum time of 14 no renewable days.
"NOSÓLOTÉCNICA" Blog of encouragement the reading in the UPM.
The Blog Nosólotécnica offer, in the most technical of the Spaninsh universities, a space to discover and share poems, characters that never existed, adventures, books, readings… Although they are directed to the university community (students, professors, and staff), it is opened also to all who want to consult or comment its contents.
There will be reviews of books, there will be quotes of poems, there will be tracks on places for visiting or interesting exhibitions. There will be one thousand things more and we pretend generate to a space of communication between all the members of the UPM and for the society too.