Spanish wheat landraces, key material for crop breeding
A study leaded by the Plant Breeding Group of the UPM shows the huge genetic variability present in Spanish wheat landraces, which makes them a very valuable resource for breeding in order to assure the production and adaptation of this cereal to uncertain climate scenarios.
Wheat is one of the staple cereals in our diet. According to FAO, the worldwide wheat production will reach 763 Mill Tons in 2020, which can give an idea of the importance of this crop for global food security. However, the wheat varieties are genetically diverse and not all have the same capacity to adapt to adverse circumstances. A study developed by researchers of the Universidad Politécnica de Madrid in collaboration with the National Center of Plant Genetic Resources (CRF-INIA) shows the great genetic diversity of bread and durum wheat landraces and analyses how such variability can be used to study the genetic basis of important agronomic traits associated to the adaptability and quality of the crop.
"Spanish landraces of durum and bread wheat have an outstanding genetic diversity. Genomic analysis has shown different variation patterns in landraces (traditionally used in some Spanish regions) and modern cultivars (more frequently used for commercial production). Our results reveals the great potential of landraces  for being used as gene donors in wheat breeding programs", explains Laura Pascual, one of the UPM researchers who has participated in this study.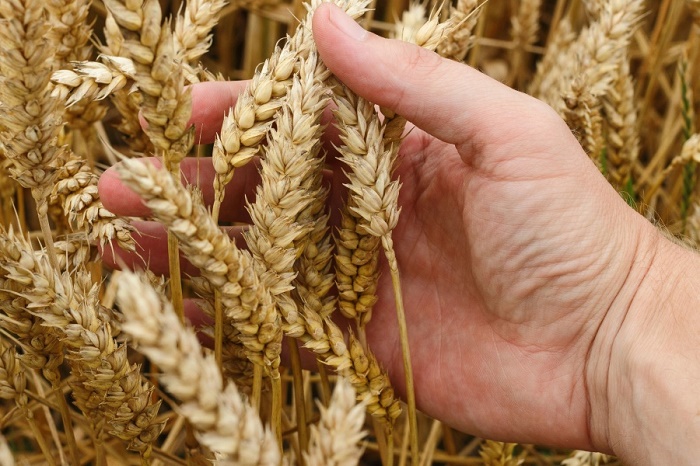 "One of the main goals of the plant breeding in the twenty-first century is the development of cultivars that can maintain high and stable yields in low-input, unfavourable environments. Landraces that have grown under varying local conditions include genetic diversity that will be essential to achieve this objective", she adds.
"The incorporation of local landraces in wheat breeding programs requires a prior exhaustive genetic characterization that validates this germplasm's potential. This study valorizes the Spanish wheat landraces as a genetic resource for the development of new varieties and as a scientific resource for the search of new allelic variations related to some traits of interest", assures researcher Patricia Giraldo, from the Escuela Técnica Superior de Ingeniería Agronómica, Alimentaria y de Biosistemas (ETSIAAB) de la UPM.
The overall aim of the study was to assess the diversity and population structure of a selected set of 380 Spanish landraces and 52 reference varieties of bread and durum wheat by high-throughput genotyping. In order to do that, researchers used a high-throughput cost-effective tool for whole-genome genetic diversity analysis in large germplasm sets. The results remark that genetic variation is much higher in local landraces than in commercial cultivars. It also shows that there have been little influence of local landraces in the development of current wheat varieties.
"These results are very remarkable. Wheat landraces, that use to be locally adapted to input-limited agroecosystems, keep wide genetic variation related to agronomic characteristics that might be very useful for yield improvement, especially under less favourable conditions", explains Elena Benavente, also researcher of the UPM and co-author of this study.
The comparison of wheat landraces and elite cultivars at the genetic and genomic levels may also be of applied interest to improve the crop value in specialized agrofood markets (i.e. to elaborate some traditional products), according to the researchers.
"In addition to their use in some breeding programs, local landraces are a very interesting seed material for the agronomic sector that operates in organic cropping systems due to their excellent adaptation to non-conventional low-input agricultural practices", explains Benavente.
It is for this reason that the group of researchers is now collaborating with Trigo Paneco group, whose aim is to improve the quality of the wheat produced under ecological management conditions.
Researchers from the Centro Nacional de Recursos Fitogenéticos (INIA-CRF) and the Centro Internacional de Mejoramiento de Maíz y Trigo  of México (CIMMYT) have also collaborated in this study published in the journal BMC Genomics. The study is part of the PhD project of Matilde López Fernandez, from UPM.
Pascual et al. Genomic analysis of Spanish wheat landraces reveals their variability and potential for breeding  BMC Genomics (2020) 21:122 https://doi.org/10.1186/s12864-020-6536-x