ECPGR Cryopreservation Working Group's first meeting
UPM professor Elena González Benito is one of the Spanish representatives of this group that has met in Prague to study the conservation of plant genetic resources.
The ECPGR Cryopreservation Working Group, part of the European Cooperative Programme for Plant Genetic Resources (ECPGR), held its first working meeting on 3 and 4 May, where representatives from 12 European countries attended. It took place at the Crop Research Institute (Prague, Czech Republic) to study each country's potential in conserving plant genetic resources.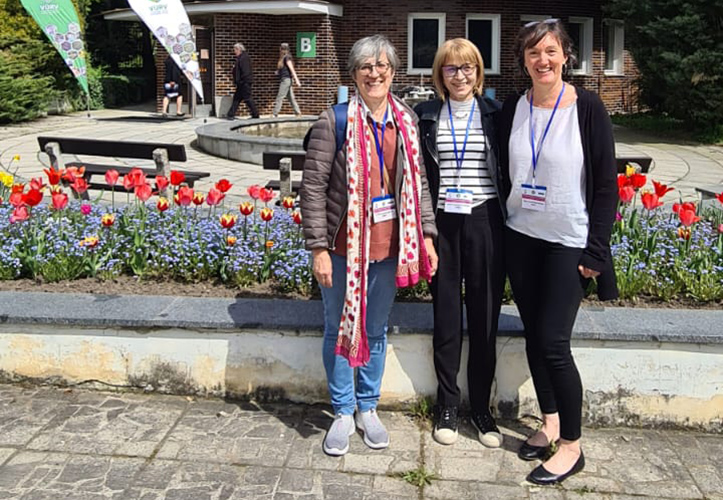 ECPGR Cryopreservation Working Group's Spanish participants:
M.E. González Benito, C. Sánchez Fernández, M.T. Espiau Ramírez
ECPGR is a collaborative programme where most European countries are involved to ensure the long-term conservation of plant genetic resources and promote their use.The Programme operates through Working Groups dealing with groups of crops or with cross-cutting issues. One of these is the ECPGR Cryopreservation Working Group, founded in 2022. ETSIAAB's professor Elena González Benito (Plant Biotechnology- Biology Department) is one of the three Spanish participants, together with Conchi Sánchez Fernández ('The Biological Mission of Galicia', MBG-CSIC) and María Teresa Espiau Ramírez ('Agri-Food Research and Technology Centre of Aragon', CITA).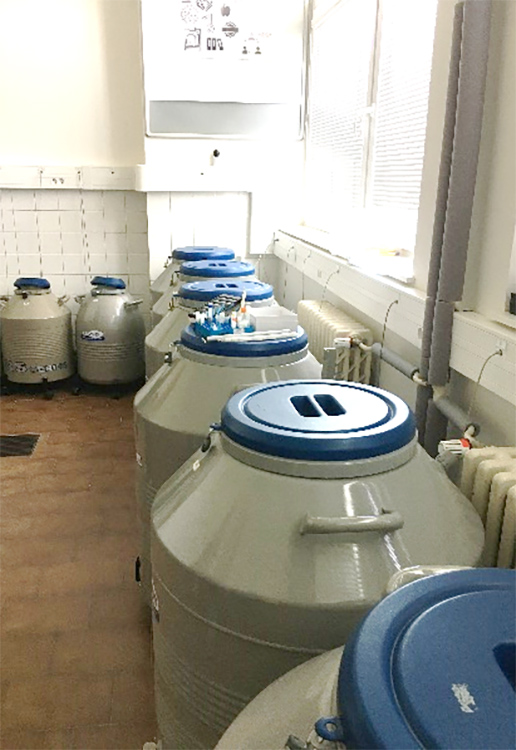 Crop Research Institute's cryopreservation bank
Prague, Czech Republic
In this meeting, the strengths and weaknesses of each country in long-term conservation through the cryopreservation of plant genetic resources were discussed. Possible joint actions to promote and coordinate these techniques were also discussed. An example of actual joint action is the European Garlic Core Collection. This collection is cryopreserved in three European institutions: Crop Research Institute (Czech Republic), Research Institute of Horticulture in Skierniewice (Poland), and Leibniz Institute of Plant Genetics and Crop Plant Research (Germany).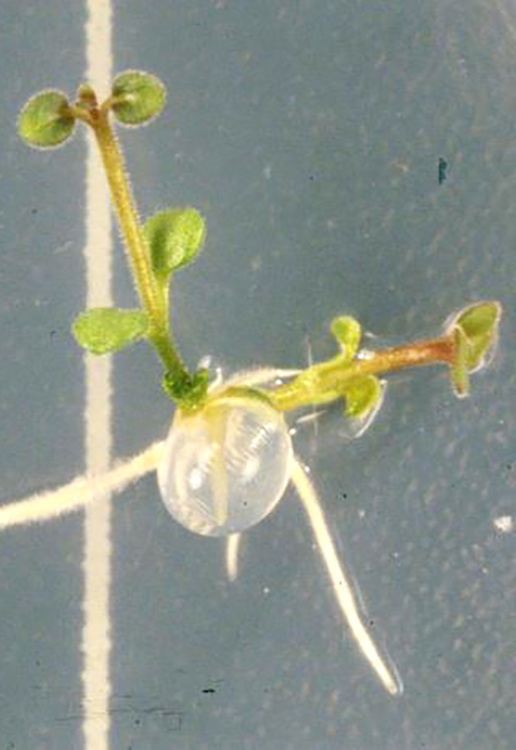 Antirrhinum microphyllum after cryopreservation (encapsulation-dehydration)
Cryopreservation is likely the only economically feasible method of safely conserving the genetic resources of vegetative propagation crops in the long term, such as the species of genus Allium (onion, garlic, etc.), potato and fruit trees, of which cryopreserved collections already exist in several European countries. Cryopreservation comprises a series of techniques to store plant material at - 150ºC and obtain new plants. PhD González Benito (member of Plant Germplasm Research Group PLANGER) has been working on these techniques for more than 30 years, carrying out studies on cryopreservation of orthodox and recalcitrant seeds and plant material from in vitro culture, (shoot apex and embryogenic cell suspensions).